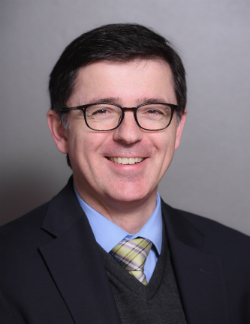 School
School of Philosophy
Expertise
Ancient philosophy
Plato
Plotinus
Neoplatonism
Philosophy of Human Nature
Biography
Matthias Vorwerk was born and raised in Detmold, Germany. After studies in Greek and Latin Philologies, Philosophy, and Education at the Westfälische Wilhelms-Universität Münster (Germany) and the Universidad Complutense (Madrid, Spain), he received his Ph.D. in 1998 from the University of Münster with a dissertation on the neoplatonic philosopher Plotinus. Before coming to Catholic University in 2003, he completed a post-doc at University College Dublin and Trinity College Dublin.
Dr. Vorwerk has been serving as the Associate Dean for Undergraduate Programs in the School of Philosophy since 2011. His research focuses on Plato and the Platonic tradition, especially Platonic myth and Plotinian metaphysics. He is currently working on an English translation with commentary of Ennead V.9 (5) "On Intellect, Ideas, and Being."
Select Publications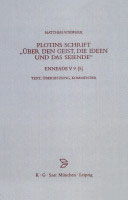 Plotins Schrift
Plotins Schrift "Über den Geist, die Ideen und das Seiende" (Enneade V 9 [5]).
Learn More
See more select publications