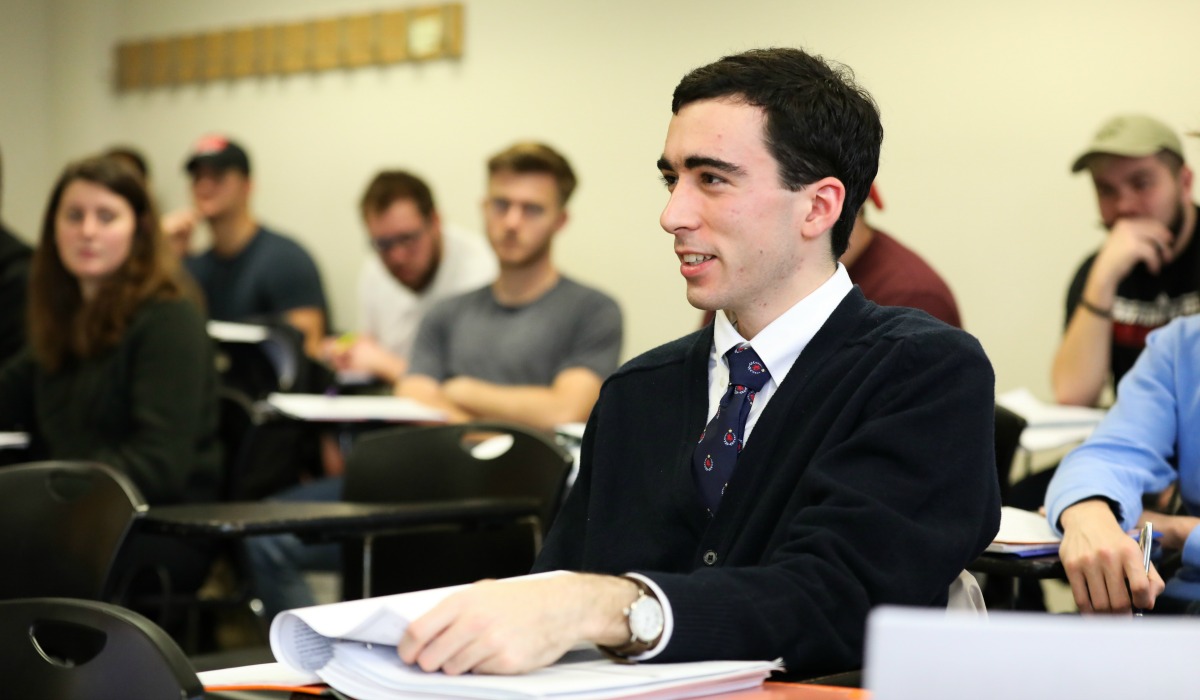 Because most of our faculty teach both graduate and undergraduate students, philosophy majors at Catholic University are assured a rigorous program of study. The coursework in philosophy emphasizes close readings of primary texts by the great ancient, medieval and modern philosophers.

Many of our majors aspire to foreign language competence in both an ancient language (Greek or Latin) and a modern (Arabic, Chinese, French, German, Irish, Italian, or Spanish). Many also double-major.

We encourage every philosophy major to make the most of the wide range of liberal arts course offerings at the university.