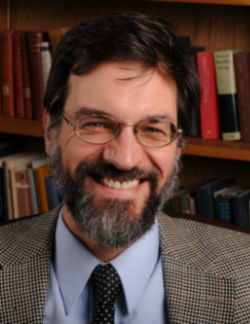 School
School of Philosophy
Expertise
Metaphysics
Human Nature
Analytic Philosophy
Medieval Philosophy
Biography
Michael Gorman is a graduate of St. Michael's College in the University of Toronto (B.A., Christianity and Culture, 1987), The Catholic University of America (Ph.L., Philosophy, 1989), the State University of New York at Buffalo (Ph.D., Philosophy, 1993), and Boston College (Ph.D., Theology, 1997).  After serving as assistant professor of Catholic Studies at Saint Francis Xavier University in Antigonish, Nova Scotia from 1997 to 1999, he joined the faculty of the School of Philosophy at The Catholic University of America, where he has taught ever since.
A fellow of The Catholic University's Institute for Human Ecology, he has also been an Alexander von Humboldt fellow (Leipzig 2004), a Fulbright fellow (Cologne 2008), and a scholar in the Templeton Foundation's Working Group "Virtue, Happiness, and the Meaning of Life" (2015-2017).
He works primarily on metaphysics, especially the metaphysics of essence, substance, and normativity, and on applications of metaphysics in areas such as theory of mind, Christology, action theory, and ethics.  He is the author of Aquinas on the Metaphysics of the Hypostatic Union (Cambridge, 2017) and over thirty scholarly articles. He is particularly interested in how analytic philosophy and medieval philosophy can be brought together in a way that is historically accurate and philosophically fruitful.